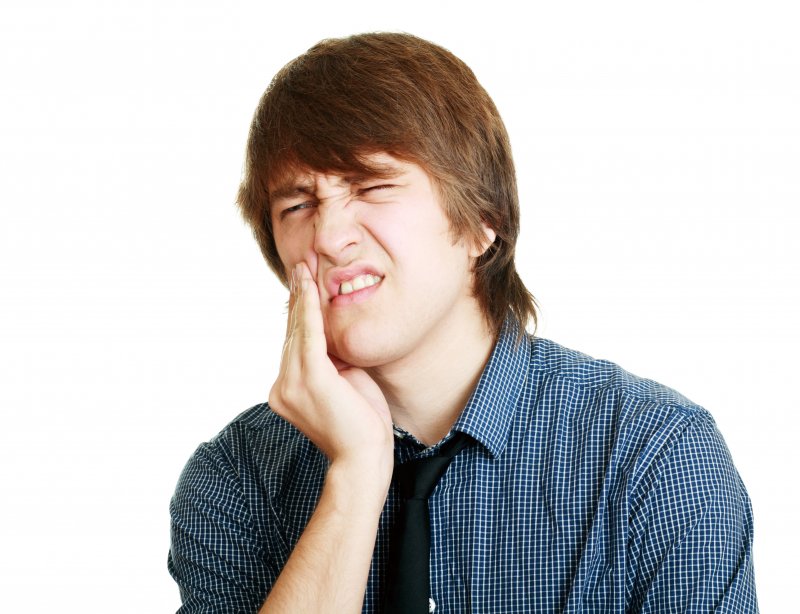 Maybe you've just cracked your teeth while chewing on some ice. Maybe you got hit in the face with a soccer ball and lost a tooth as a result. Or maybe you've suddenly started experiencing pain whenever you bite down on something. Dental emergencies in Bedford can happen at any time; here are some common signs of an emergency and how to respond appropriately.
Knocked Out Tooth
If your tooth has been knocked out, carefully pick it up by the crown (the part you chew with), not the root. Try to place the tooth back in the socket, then call your dentist as soon as possible. They may be able to save it, but if they can't, an implant may be necessary.
Swollen Face
If your face swells up, it could be a sign of an infection in your tooth, bone, or gum. This can be a life-threatening problem if untreated, so you'll need to call your dentist immediately. While waiting for your appointment, stay upright (even while sleeping) and drink plenty of water.
Broken, Cracked or Chipped Teeth
These types of physical damage to the tooth can range from moderate to severe; if there's a lot of pain, you'll need to see the dentist right away. The correct treatment will vary from case to case, so you'll need to have the tooth examined first; when calling about broken, cracked, or chipped teeth, describe the damage as fully as possible. You can use a cold compress to reduce any swelling until your appointment.
Bleeding Gums
If you see blood on your floss or on your toothbrush, it's likely an early sign of gum disease, which can eventually lead to tooth loss if not treated quickly. Book an appointment as soon as possible; don't put it off for more than a month.
Toothache
A toothache may be caused by something being stuck in the teeth, so rinse and floss thoroughly. If you don't find anything and the pain continues for more than a couple of days, you'll need to see your dentist to determine the cause.
Injury That Won't Heal
Bleeding and swelling are often a normal result of a dental procedure, but if it lasts longer than indicated by your dentist, it could be a sign of an infection or other problem that needs to be addressed immediately.
It's important not to panic during a dental emergency. Your dentist in Bedford will give you advice on how to take care your tooth before coming in for your appointment. Follow their instructions and do what you can at home to ease the pain. In many cases, quickly recognizing and treating a dental emergency can be the key to fixing the damage and preventing it from spreading further.
About the Practice
At Hendricksen and White Cosmetic and Family Dentistry, Drs. Ronald Hendricksen, Julia White, and Brandon White provide quality dentistry in a comfortable environment. Dr. Hendricksen has built three dental facilities in Bedford during his career; the Whites are excited to help continue his legacy of compassionate care. For questions about dental emergencies, visit their website or call (540) 587-5707.