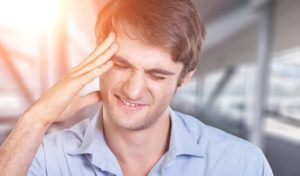 Whether it's an unbearable headache, an intensely throbbing tooth, or some other kind of issue that's causing facial pain, it's sometimes difficult to even think clearly when you're dealing with such an aching! But how do you know when facial pain is serious enough to warrant a trip to your dentist? Here are some dental problems that are known for causing facial pain and why it's usually in your best interest to contact your dentist swiftly.
Causes of Facial Pain
Facial pain is an umbrella term that's characterized by pain or discomfort felt in the face, cheeks, forehead, or inside of the mouth. But since it actually refers to a symptom and not a specific condition, it has several potential causes and can vary greatly in terms of intensity, location, duration, and how it's resolved. Here are a few possible reasons for facial pain:
Oral health issues that have been left untreated, such as decay, cavities, or gum disease
Underlying medical conditions
Infections such as abscesses
Nerve damage
Dry sockets
Temporomandibular joint disorders (TMD) due to bruxism (teeth grinding)
Sinus infections
Traumatic facial injury
Headaches and migraines
How an Emergency Dentist Can Help
Understanding what's causing facial pain is the first step towards receiving treatment, and your emergency dentist is the best person for diagnosing the issue and coming up with a game plan to solve the problem and address your discomfort. The majority of dental issues have the potential to worsen if they aren't dealt with in a timely manner.
For serious issues like dental abscesses, which are infections that target the inner pulp of the tooth, root canal therapy is often utilized.
Decayed or damaged teeth can typically be restored with solutions such as dental crowns, which function as both protective and aesthetic solutions.
TMD can be treated with the help of oral appliance therapy such as custom-made nightguards.
These are just a few examples; regardless of the source of the pain, once it's been identified, your dentist can begin taking the appropriate steps to alleviate your discomfort and get your smile back on track. This means that lasting facial pain isn't something you should ignore or misjudge—your smile is too valuable to leave in distress!
About the Practice
The team at White Cosmetic & Family Dentistry is thrilled to serve patients and families in the Goode, VA area under the leadership of the husband-wife team of Dr. Brandon White and Dr. Julia White. Their practice offers a wide range of services including emergency dentistry. If you or a loved one needs urgent care, don't hesitate to contact the practice for assistance at (540) 587-5707.