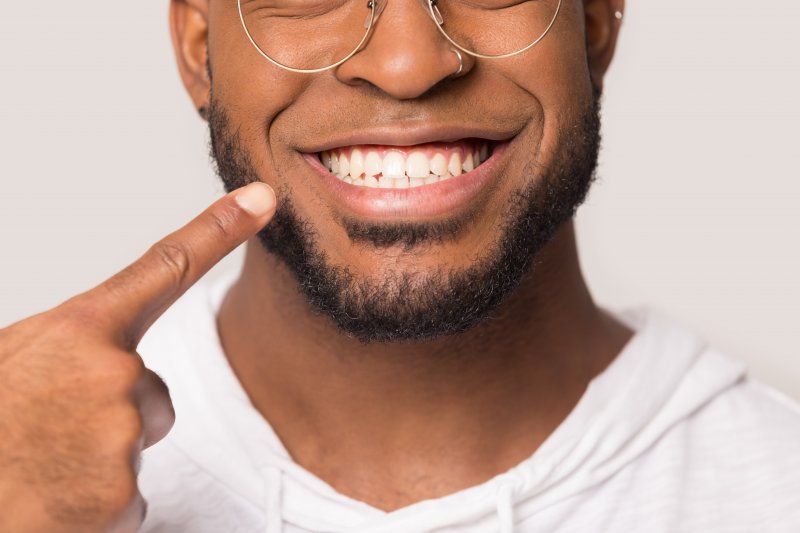 Once you achieve that blinding, celebrity smile after a teeth whitening treatment, you're going to want to maintain it!
Most people know of the food and drinks that cause dental staining, but do you know which common foods can actually help whiten your teeth over time? Here are five foods you should include in your diet to keep your grin bright.
Strawberries
These juicy, dark red fruits are packed with malic acid, a natural tooth-whitening enzyme. They can do wonders to your teeth without the need for harsh chemicals.
Not convinced? Try it yourself! Mash up some strawberries and rub them all over your teeth. Wait five minutes, then rinse, brush, and floss as usual.
Cauliflower
This coarse vegetable has whitening benefits when consumed raw. They provide a natural abrasive to clean teeth and the chewing stimulates the production of saliva, a natural cleanser for your smile.
Oranges
Consuming tart fruits, such as oranges and pineapples, prompts your mouth to produce more saliva which naturally cleans teeth. But be cautious when eating tart fruits high in acidity, such as lemons, because they can damage your teeth instead.
Dairy Products
Cheese, yogurt, and milk aren't only good for building strong bones – they are fantastic for keeping your teeth sparkling white. Plus, dairy products contain lactic acid, a product that helps prevent tooth decay.
Hard cheeses are the best dairy product to consume for whitening benefits as chewing helps remove food particles as well.
Baking Soda
Also known as sodium bicarbonate, baking soda is a fine, white powder that is commonly used as a teeth cleanser and whitener. Studies show that toothpaste containing baking soda does a much better job at removing plaque than toothpaste without it. This mild abrasive has natural whitening properties and has been proven to successfully remove stains.
Want to see if it works? You can either use a toothpaste that already contains the ingredient or, occasionally, brush your teeth with baking soda straight from the box.
These budget-friendly, natural foods have remarkable benefits for your oral and physical health. They'll undoubtedly leave you feeling good — both inside and out.
About White Cosmetic & Family Dentistry
At White Cosmetic & Family Dentistry, Drs. Brandon and Julia White understand just how easily certain foods and drinks can stain teeth over time, even after brushing and flossing daily. They provide state-of-the-art, conventional in-office whitening treatments and Opalescence® GO for quick, illuminating results in just one short appointment. If you have any questions about which treatment is right for you, they can be reached via their website or by phone at (540) 587-5707.