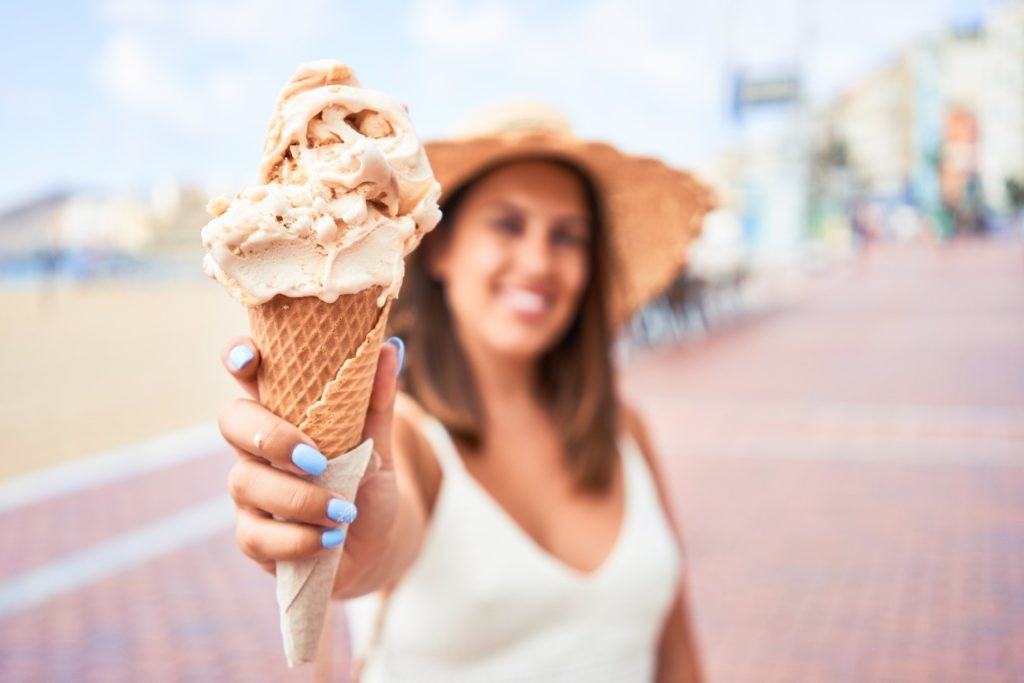 From candy to cookies to cake, there are seemingly endless varieties of sweets to eat. As tasty as these treats may be, you're likely aware that the large amounts of sugar contained in them can do a lot of damage to your smile. This is because the oral bacteria that cause cavities feed off the sugar in the things we eat and then release acids that weaken our smiles and make them more susceptible to decay. If you have a sweet tooth, continue reading to learn some tips that will help you prevent cavities.
Tip #1: Brush More Often
One of the best ways to prevent cavities is to brush your teeth. This is because doing so removes plaque and food particles from your smile, which makes it more difficult for cavity-causing bacteria to harm your pearly whites. Make sure to wait for at least 30 minutes after consuming anything other than water. This is because the acidity in your mouth goes up when you eat or drink. Waiting will prevent you from damaging your enamel.
Tip #2: Floss Your Smile
Brushing your teeth isn't the only part of a great at-home oral hygiene routine. Brushing at least once per day is also key. Do this after your last meal to remove food that's gotten stuck there. Additionally, flossing before you brush will help dislodge food so it's easier to clean your teeth effectively.
Tip #3: Switch Out Your Toothbrush
Toothbrushes should be switched out every three to four months since this is usually when the bristles start to fray and become less effective at plaque removal. Additionally, make sure to replace your toothbrush after you get over an illness. If you fail to do so, you run the risk of reinfecting yourself.
Tip #4: Rinse with Mouthwash
Regularly using mouthwash is a great way to boost your oral hygiene routine. It will get rid of bacteria in hard-to-reach places for a healthier smile. Make sure to choose one with the ADA seal of approval. There are also several recipes for homemade mouthwash, such as adding peppermint or tea tree oil to water.
Tip #5: Make Healthier Choices
Cut back on how many sweets you consume. One way to do this is to only choose your favorite treats. If there are cookies at work but you know that you have your favorite ice cream at home, wait until you can eat the treat you like more. This will allow you to lessen the damage of your sweet tooth without having to completely cut out desserts.
There are several ways that you can keep your sweet tooth from damaging your smile. With these five tips, you can prevent cavities and keep your smile healthy and strong!
About the Practice
Dr. Brandon White and Dr. Julia White are the husband-and-wife team that lead White Cosmetic & Family Dentistry. Whether you need a dental cleaning or to completely reinvent your smile, they offer just the treatment you need to achieve a smile you're proud of. They can also teach you the best ways to prevent cavities so your smile remains healthy for years to come. If you're ready to make an appointment with White Cosmetic & Family Dentistry or want more information, visit their website or call their office at (540) 587-5707.