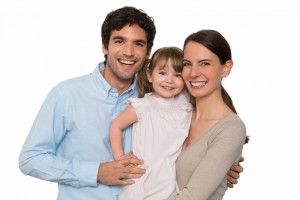 Hendricksen Cosmetic and Family Dentistry is happy to welcome you to our blog! As a family and cosmetic dentist in Goode VA, we are the compassionate dental practice that cares for your entire family. As part of our commitment to provide quality care to your family, we are here to give you the opportunity to get to know our friendly staff through our blog as we provide you with comprehensive information that's relevant to your family's care. We believe that you should be well informed about your oral health to develop a lifetime of beautiful smiles.

Family Dentist in Goode VA
At our dental practice, we believe in building a long-term relationship with each and every one of our patients through earning your trust and respect. With our patients the core of our dental practice, we promise to treat you with the respect you deserve while providing a comfortable and relaxed experience. Due to our mission for dental excellence, our commitment to our patients is the very reason more than 70 percent of our new patients come to our office from trusted referrals.
Dr. Hendricksen offers the quality and compassionate care you expect when visiting a family and cosmetic dentist in Goode VA. As a graduate of the Medical College of Virginia- School of Dentistry, continued education in advanced dental technology, and training in specific fields of dentistry, he is able to offer his patients a wide degree of services and specialties, including dentures and periodontal treatment in Goode VA. By getting to you know and your family's exact needs, he'll deliver the compassionate and comprehensive care you need for a radiant smile.
Dr. Hendrickson and his staff proudly provide the friendliest and most caring services to our patients. Our team of dental professionals work to provide the compassionate and comfortable care every member of your family needs.
Your 24556 Area Dentist
Hendricksen Cosmetic and Family Dentistry serves the needs of families in our community by providing complete preventative and restorative dentistry, including all ceramic restoration in Goode VA. Our services extend into numerous specialized fields of dentistry to provide you with the exact care you need. In addition to general dentistry, we also offer cosmetic services and an array of options for dentures in Goode VA. We offer both dentures and dental implants to help restore your smile.
Using the best advancements in dentistry, including digital x-rays, we are able to provide concise treatment options to decrease your appointment times through more precise care. Whether you just need a regular cleaning or need periodontal services, we are here for you and your family with the treatment you need—even in emergencies.
Hendricksen Cosmetic and Family Dentistry is pleased to welcome you into our family as our own. We invite you to get to know us better while learning how to properly manage your oral health through our blog. If you're ready to come into our office to see why we raise the bar for family dental care in Goode, call our office today at (540) 874-2164 today to schedule an appointment.