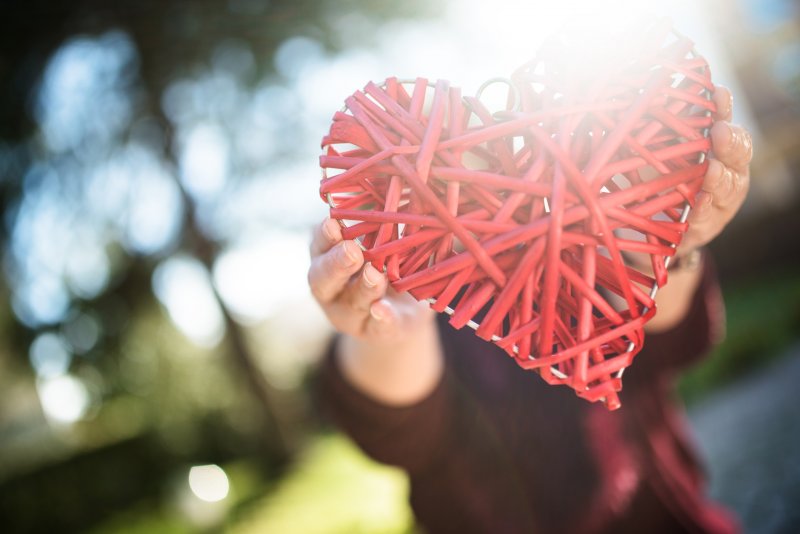 Valentine's Day gives you and your significant other a chance to cherish and celebrate the love you've developed for one another. While everyone has their own way of showing that love, Dr. Brandon and Julia White get to celebrate it just about every day at their office! As a way to celebrate Valentine's Day, we'd like to highlight the ways that you can show love for your (or your valentine's) smile as well as tell the story of how dentistry brought your hard-working dentists together!
How Dentistry United Brandon and Julia
While Brandon and Julia both grew up in Virginia, neither of them would know about each other until they both attended dental school at the Medical College of Virginia through the Virginia Commonwealth University. It was their passion for oral health and helping others that truly made them fall for one another. Soon after graduating, they got married and decided to purchase Dr. Hendricksen's practice in order to become the local husband-and-wife dental team of Goode, VA.
Ever since then, they've started a family of their own. It's always good to know that when you're bringing your family members in for a visit, especially your child, you can rest knowing that you're being helped by a team that understands the importance of patience and making accommodations for people of all ages.
How Can You Show Your Smile Some Love?
While it's important to make sure that your valentine's flowers get to their office on time or pick a box of chocolate that they'll actually enjoy, it's even more crucial to make sure that your smile is getting enough attention as well. One of the best and most effective ways to do this is by maintaining routine dental exams and cleanings!
Exams work to catch early dental problems before they have a chance to manifest into serious dental issues later. Detailed cleanings ensure that all harmful plaque and tartar are removed from the surfaces of teeth. Considering how affordable preventive care can be in dentistry, it's a great way to make sure your smile is healthy and happy outside of your at-home oral hygiene.
With that said, Valentine's Day can throw a fair number of curve balls when it comes to your oral health. That's why during this day, it's important to:
Opt for milk or dark chocolate over chewy or caramel chocolates which can stick to teeth more easily.
Avoid lollipops and other hard candies at all costs.
Skip the candies that are particularly sour as they can be very acidic in nature.
Choose chocolate with 50% or more cocoa as it's less likely to have harmful additives that damage enamel.
Floss often to reduce your risk of bad breath.
With these Valentine's Day tips in mind, you'll make it through the day without having to worry about tooth pain or bad breath; two things you definitely don't want to get in the way of your next date.
About White Cosmetic & Family Dentistry
Dr. Brandon and Julia White care deeply about helping patients maintain healthy and happy smiles for many years to come. Their comprehensive preventive dentistry and many other dental services ensure your family's oral health is in good hands both through Valentine's Day and the rest of the year. To schedule your next appointment with their office, you can contact them through their website.