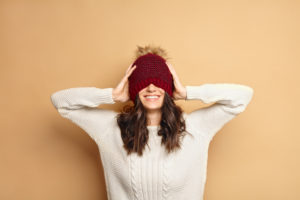 It's been accepted in society that white teeth are more attractive to look at. It's something many of us aspire to have because it makes us more attractive, confident, and trustworthy. It also implies that we take good care of our teeth and care about daily self-care. However, it's possible to have a white smile and still have unhealthy teeth and poor oral care habits.
Whether you're getting your tenth teeth-whitening treatment in-office or you've cleared the shelves of take-home whitening kits from your local pharmacy, it doesn't mean you can put off your oral hygiene. No amount of whitening will protect you from the harmful bacteria living in your mouth.
Whitening Strips Do Not Replace Oral Care
Seeing a product on your supermarket shelf tout its teeth-whitening abilities makes it very enticing to purchase. The idea of wearing whitening strips while you go about your day sounds far more convenient than brushing multiple times a day. However, there's one big difference when it comes to these products compared to at-home care: fluoride.
Fluoride is the active ingredient in toothpaste responsible for removing plaque buildup you've gathered throughout the day. It's also what prevents tooth decay and gum disease from occurring. Teeth-whitening products don't contain this ingredient. Instead, they contain hydrogen peroxide or other abrasives designed to whiten teeth, not clean it. It's exactly why the American Dental Association states that a fluoridated toothpaste is needed to properly protect your smile.
Proper Brushing Technique is Key to At-Home Care
The only way to protect your teeth is through thorough, daily, at-home care. To be extra sure that the product you're using is effective at preventing cavities and gum disease, check for the ADA's Seal of Approval. This shows the manufacturer went the extra mile to confirm its product's safety and effectiveness for your teeth.
When brushing, use short, controlled strokes that focus on each individual tooth. Hold your brush at a 45-degree angle towards your teeth so you're getting the bristles on the front, back, sides, and cracks of your teeth. After brushing, use waxed floss to get the sides of your teeth that your brush misses at least once a day, ideally right before bed.
Get to Your Dentist, Especially if You Have Gum Disease
According to the ADA, patients should be visiting their dentists once every 6 months for exams and cleanings. This number can fluctuate depending on your risk of developing tooth decay and periodontal disease. If you have or are at higher risk of periodontal disease, your dentist will likely want to see you every 3-4 months to ensure your teeth and gums are in good condition.
Don't be fooled by over-the-counter whitening products; your dentist in Bedford sure isn't. Commit to at-home care and regular dental visits today!
About the Author
Dr. Ron Hendricksen graduated from The Medical College of Virginia -School of Dentistry in 1973. After serving in the U.S. Army Dental Corp for two years, he opened his practice. Since then, he's continued his education and become a member of many dental societies and associations, including the American Academy of Cosmetic Dentistry. To learn more about his practice, contact him at (540) 587-5707 or visit his website.