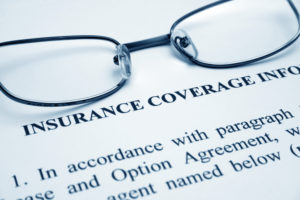 If you don't look at dental insurance forms and policy documents every day, they can seem completely baffling. In fact, even if you do work with dental insurance on a regular basis some policies are very complicated. A good dental office will take the time to help you with your dental insurance benefits and make sure you are receiving the maximum available coverage, but if you're unsure about whether or not you've taken advantage of your 2017 insurance benefits, keep reading or schedule an appointment with your dentist today.

Benefits of an In-Network Dentist
In-network dental offices have agreed to your insurance provider's fees, procedures, and other predetermined aspects of your treatment. This ensures you have the lowest out of pocket cost for every treatment. For example, if your insurance provider will cover 80% of the cost of dental fillings, you will pay 20% out of pocket. However, if you use an out of network dental office, you may have to pay the 20% out of pocket and any difference in pricing charged by the out of network provider.
Dental Insurance & Quality of Care
Some patients mistakenly believe that by visiting an in-network dentist or using their dental insurance for treatment coverage, they will have to choose a lower quality of restoration and receive less advanced treatments. However, a good dentist will explain all of your treatment options, not just those that receive the highest coverage from your insurance provider. When you have a complete picture of your treatment options and how insurance will cover each solution, you can make the most informed decisions about your dental care plan, and you will feel more confident moving forward.
Keep Your Smile Whole & Healthy
Many people pay a dental insurance premium every month, but a surprising number of people forego visiting the dentist altogether unless they experience severe oral health concerns. Unfortunately, this is not the best way to maximize your monthly dental insurance investment. In fact, you may be losing out on the majority of your insurance coverage. Instead, your insurance provider and dentist alike will recommend you visit your dental office at least two times each year for checkups and teeth cleanings. These preventive dentistry appointments are typically covered completely by most PPO dental insurance providers. Dental checkups also help you keep your smile whole and healthy and prevent the need for more advanced treatments that your insurance plan will likely cover at a much lower percentage, usually 50 to 80%.
Meet Dr. Hendricksen
At Hendricksen Family & Cosmetic Dentistry we are in-network providers for both Anthem and Delta Dental insurance. Our knowledgeable team is happy to process and file dental insurance claims for most major PPO dental insurance providers, and we will always do our utmost to help patients understand their policies. Dr. Ron Hendricksen and the caring Goode dental team have years of experience working with insurance providers to help patients receive the maximum benefit from their policy. Please don't hesitate to ask for help with any dental insurance or dentistry questions. We are happy to assist our patients whenever they need us. If you want to find out more or schedule your second 2017 dental checkup before the end of the plan year, give our caring team a call. Come back to read more about dental care in Goode on our dentistry blog.