cos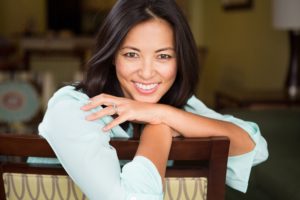 Are you ready to invest in the smile you've always wanted with cosmetic dentistry? That's great! You're making an excellent decision for your self-esteem. The first step in your transformation process involves finding the best cosmetic dentist in Wethersfield. Although there are many great dental practices in the area, not all are right for you. At Hendricksen and White Cosmetic & Family Dentistry, we provide the world-class services you deserve to achieve the smile of our dreams. While our office is small, you'll enjoy big things with our family-oriented team by your side!
1. Training and Qualifications
Not all dentists are the same. While some locations provide cosmetic services, not all have undergone advanced training in the specialty. Dr. Hendricksen regularly continues his education and is an active member of various organizations, including the American Academy of Cosmetic Dentistry. Throughout his career, he's studied under world-class aesthetic dentists to provide unmatched results. Dr. White works along his side to provide individualized services for our patients. Besides earning her dental degree, she has completed extensive training in aesthetics and cosmetic dentistry.
2. Complete Services
There isn't a "one size fits all" approach when it comes to cosmetic dentistry. You have unique needs and expectations, which means you need options to design the smile of your dreams. Our office embraces the latest technologies and techniques to create the natural-looking results you deserve. You can enjoy all-ceramic restorations, tooth-colored fillings, and much more!
3. Modern Dentistry
Besides the qualifications of your dental team, the latest advancements in dentistry complement the services you receive. Our office is proud to provide state-of-the-art amenities, like digital X-rays. The latest innovations offer a greater level of precision and enhance your comfort while on your journey to a complete smile.
4. Enhanced Comfort
Our small office strives to treat you like our own family. Our dental team is comprised of husband and wife dentists. With a passion for their patients at the forefront of their services, they take the time to make everyone feel welcomed and relaxed from the moment they come through our door. They will take the time to get to know you and address your concerns, so you feel confident in the decisions you make for your smile. You can result assured you're making the right choice when choosing us for your smile makeover in Wethersfield.
5. Convenience
Your schedule is busy. We make it easy to get a picture-perfect smile while accommodating your daily responsibilities. We are conveniently located and offer flexible office hours because we don't want to see anything stand in your way of getting a flawless smile.
Choose the Best Today!
Don't settle for anything less than the best when improving your smile. We provide the exceptional care you deserve!
About Hendricksen and White Cosmetic & Family Dentistry
Our family-oriented dental team provides advanced care for our patients. Besides general dentistry, we also offer cosmetic services. We have the personalized solutions you need to enhance your smile using the latest innovations in dentistry. Contact our office today to schedule your consultation.