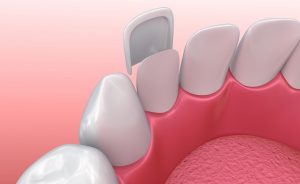 Seeing your dentist in Goode for smile enhancement this holiday season is a great way to make 2019 your best year ever. Your dentist has many ways to restore your pearly whites to their original luster, including whitening, inlays, overlays, veneers, crowns and bridges.
How Professional Teeth Whitening Works
Nature intended for our teeth to sparkle throughout our lives. But all kinds of things can take the gleam off our grin, including lifestyle factors, side effects of certain antibiotics, and the effects of aging. Professional teeth whitening can turn back the clock, giving back your smile. Prescription tooth whitening is far more effective than over-the-counter products you'll find online or at local retailers.
How Ceramic Beats Traditional Fillings
Almost all of us have had our share of cavities over the years. Left untreated, a cavity can lead to more advanced problems, including tooth loss. The traditional way to treat a cavity is with a filling. But many older filling materials, such as gold, offer little in the way of aesthetic appeal.
Ceramic inlays, onlays and overlays avoid these disadvantages, providing both therapeutic and cosmetic benefits. Talk to your dentist about these options during your visit.
Veneers are Like a Facelift for Your Smile
Sometimes whitening alone isn't enough to enhance your smile. Thinning enamel, chips, cracks, uneven spaces, or wide gaps between teeth can all point to the need for a more extensive approach to restoration. Porcelain veneers were created to address these issues.
Think of veneers as a facelift for your smile. A cosmetic dentist gently etches the front of your teeth to create a bondable surface for the restoration. Veneers themselves are made from a wafer-thin material designed to mask dental imperfections while allowing the wearer to eat, drink, brush, and perform other daily tasks. From an observer's viewpoint, you will look as if you have a perfect set of natural teeth.
Caring for veneers could not be easier. Your dentist will probably recommend that that you limit consumption of beverages like red wine, coffee, and tea. You should also practice dental care basics like regular brushing and flossing.
Cosmetic Bonding
Did you know that your teeth are among the hardest substances in the natural world? It's true. They can go a lifetime with only basic care. But no tooth is indestructible. Even small chips can not only affect your appearance but cause ongoing and sometimes serious discomfort.
One way to deal with these issues is to see your dentist or orthodontist in Goode for cosmetic bonding. He or she will apply a special tooth-colored medical grade resin to these imperfections, making them literally vanish from view. an affordable way to get the cosmetic and restorative benefits you're after.
2018 is on its way out and 2019 is knocking at the door. Make an appointment with your dentist soon to discuss the smile enhancement options discussed in this post. You'll soon find yourself on that road to a happier, more confident you, which is the best gift that anyone can get.
About the Author
Dr. Ron Hendrickson has been practicing dentistry since 1973. He's a proud member of several dental societies, including the American Dental Association and the Lynchburg Dental Society. You can reach his office online or by calling (540) 587-5707.